100% Containment of Waste Anesthetic Gases
A common hazard of inhalation anesthesia is the release of waste anesthetic gases into the breathing environment of the personnel.

In a recent independent study, VetEquip's VaporGuard filter was shown to be the only filter that prevented waste anesthetic gas break-through when used as directed.
Activated charcoal filter proven more effective that others on the market


Effective in any position or orientation


Seamlessly incorporate into your existing SOP


CLICK HERE FOR THE ACTIVATED CARBON MSDS!
Click here for the VaporGuard TM Activated Charcoal Filter Independent Test Data.




Zero Anesthetic Break-Through*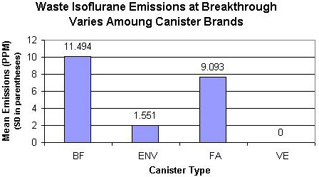 *When used as directed.